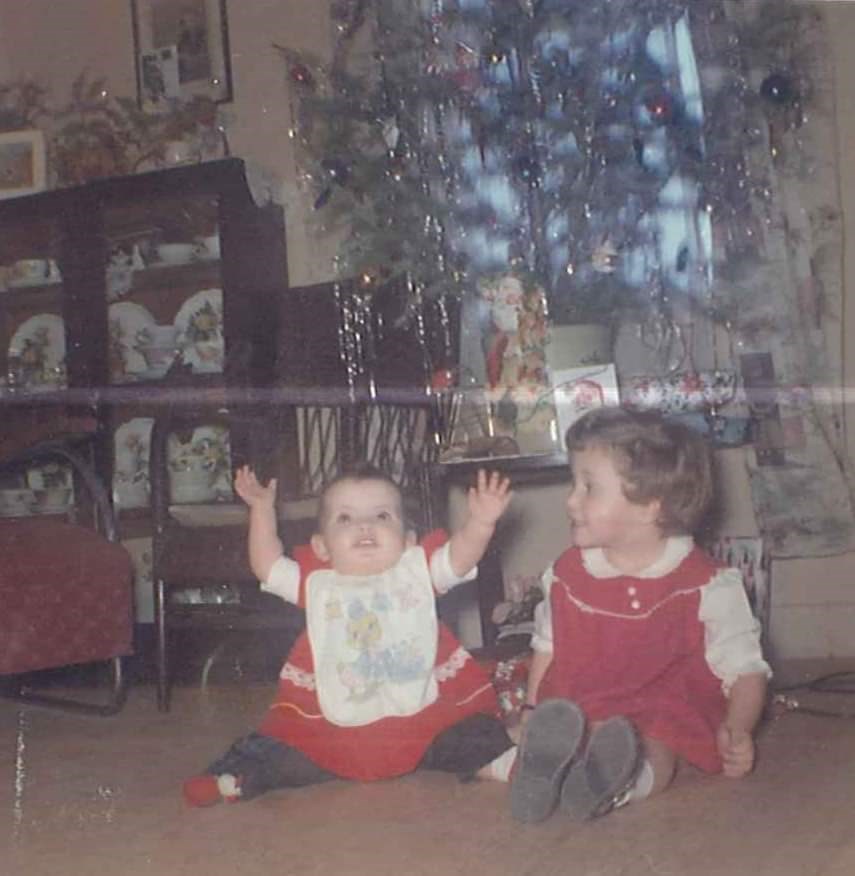 UNITY – Child, young adult and even today my maternal grandmother and mother set the tone for a life of perfect Christmases.
The first ingredient was the most important and it always included as much family as possible, in everyone's busy schedules. Growing up, we often went to my grandmother's for the holidays. I don't remember being so excited for Santa and the presents as I was to meet our cousins ​​and, of course, grandma's warm hugs.
Walking into my grandparents' house that smelled like fresh baked goods was the first Christmas cheer I received. Mum unpacked her things as the kids walked enthusiastically over to Grandma's living tree and inhaled that fresh pine scent while gazing in wonder at the bubbling lights or streaks of garlands wrapped around the gold ornaments and in silver.
A meal was served soon after arrival and it was always a feast which included fresh bread, grandma's perogies and cabbage rolls and a dozen other bowls of delicious additions that were sure to fill the room. stomach.
After the meal, as the moms helped with the cleanup, the dads walked over to a comfy chair and the kids jumped onto the play boards. It didn't seem like long after a meal that Grandma was bringing the kids of their own. bowl of chips and dip and a glass of soft drink, something that was a rare treat in those days.
Christmas morning always included a family photo that everyone dressed for. Until we were teenagers, mom always sewed matching Christmas outfits so we could pose and these pictures are such treasures today.
My grandmother always spent more time brushing our long hair, sitting and laughing with us until late at night. Her hand-sewn gifts each year were eagerly awaited and much appreciated as they were always the latest in pajamas, onesies, dressing gowns or new outfits and her tailoring skills were admired by those who benefited from it. .
It seemed like before we knew it we were on our way home and although the departure left a melancholy feeling that the fun family moments were over for another season, we left with warm feelings and vagueness that only grandmother could breathe
My own mother looked so much like him. She spent hours sewing, baking, cooking, decorating and crafting things to make sure we were included in all of those Christmas creations to learn how to do those things after we left home. One year, she hand painted a beautiful nativity scene all over our living room window and although we marveled at her talent, we were equally proud that so many in the community noticed her beauty. It was easy to feel the love she put into every creation and every gesture.
December has been a busy month for family fun, whether it be in the kitchen, at the kitchen table, helping with decorating, getting the business ready, or anything else that meant helping out with the family. something special for Christmas.
Honestly, can't say I can't make out a perfect Christmas out of the 18 I had at home because I can't remember any of them being less than perfect, thanks to the endless efforts that mom put into making it so.
Once we left the house before playing hosts ourselves, this coming home for Christmas was nothing short of magical. From the first step out the door to being greeted by the family dog, to the instant smell of the latest freshest kitchen creations and the warmth of the fireplaces that float around you, we stood there to soak it all in one. meaning both. The sights, sounds, smells and visions of the loving mom set up to welcome Christmas made every coming home for the holidays the dreamy feeling of watching the scene from the classic movie when Bing Crosby sings " White Christmas ".
We were excited to head to town to reunite with old friends and feel the familiar places and spaces we grew up in, as well as embrace the warm welcome we received, shop at our favorite stores or to admire the continuous efforts in the city, and residents, festive decorations.
I couldn't pick a perfect moment, a perfect dish, or a perfect gift because the whole experience mom created out of love was more than perfect. I recount these holiday experiences to our children several times, sighing as I go back in time, pointing out all the efforts Mom has put in for this perfect Christmas for her family.
As adults with our own families, we have often used grandma and mom tips and tricks to create our own perfect Christmas. And it is through these memorable moments with our family and extended family that we are able to emulate these wonderful women on our own festive occasions. Each Christmas is completed with stories of Grandma and Mother since their passing, ensuring that everyone can know and feel the love they left us and the age-old traditions that we will continue.
Writing this generates all the sensations because I can easily remember how much this vacation was expected and never because of the gifts or the expectations, but because the whole event was shaped into a perfect experience that would create a lasting memory for years to come. And all because we were loved by amazing women who loved to create an overall perfect Christmas that didn't come from a store but was created from their hearts.