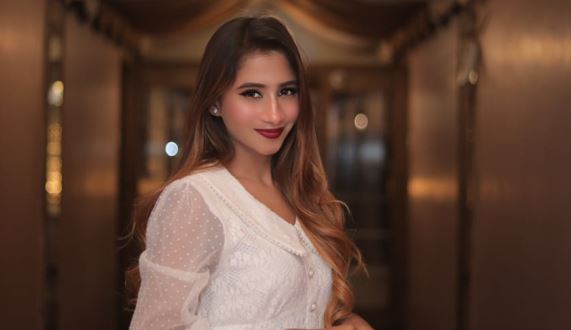 ---
|



Posted on 11/24/21 9:57 AM
---
Makeup is more about bringing out the confident side rather than just fixing the unwanted ones. It's more creative than just a learned skill. Well-known makeup artist Kashish Jain comes up with creative makeup ideas perfect for millennial choices. Makeup comes naturally to Kashish as her mother is known to have already established her presence through her work in the beauty industry. Priya, Kashish's mom is not just a makeup artist, she's an experienced personality who has reached the top on her own. Following in the footsteps, Kashish believes in creating extravagant makeup techniques.
Kashish, although soon born in Rajasthan, was moved to Surat, Gujarat, when her mother decided to prosper from her makeup business. Following in her mother's footsteps, Kashish entered the makeup world in 2015 after rigorous years of learning from her mother. Their company PK Make-up Studio, also known as Priya & Kashish academy, has done major wonders in the makeup business. The constant support and habit of achieving creative goals sets Kashish apart from others in the industry. After working for celebrities like Fizah Khan, Nagma Mirajkar, Afsha Khan, Shanaya Khan, Sana Khan, Vaishnavi Patil, Rukaiya Khan, and others, she is now filled with many new projects.
The mother-daughter duo have raised the bar in the makeup industry with their makeup studio PK. At a recent event, Kashish and her mother Priya Jain received an award for excellence in their field at the national level, highlighting their exuberant work. The award was presented to him by Urvashi Rautela. The presence on social networks and the hard work to innovate new techniques have allowed Kashish to carry out several projects. She also educates millennials about makeup through online courses. Kashish Jain makes him larger than life and makes his mother proud of his work. This is something she loves to be proud of as most of her natural talent comes from her mother.