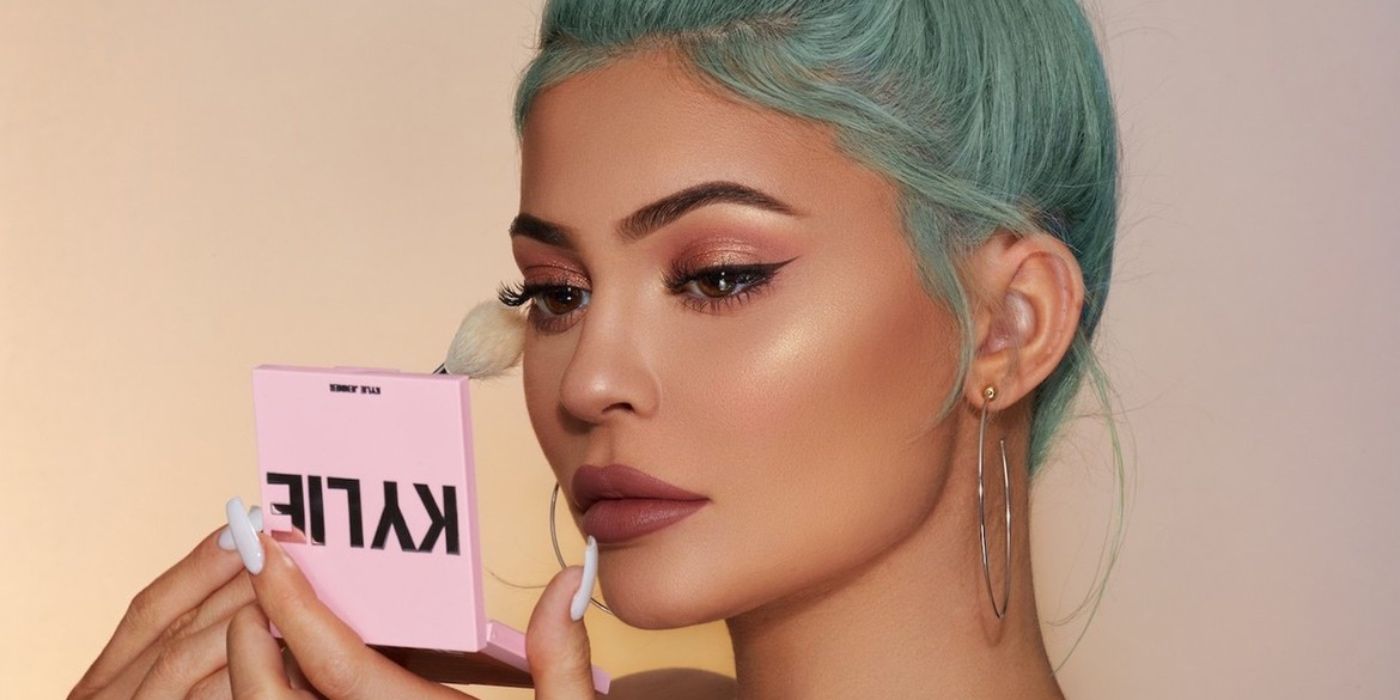 Keeping Up With The Kardashians fans are dragging Kylie Jenner's awkward poses in her Instagram pictures. Check out what they've been saying.
Keeping Up With The Kardashians star Kylie Jenner has been known for her awkward and embarrassing poses on her Instagram pictures. The 23-year-old beauty already has over 247 million Instagram followers, so it is safe to assume that she influences a lot of people via her social media. She typically uses her popularity to promote her brand, Kylie Cosmetics. Nowadays, some fans feel like most of the promotions Kylie does are forced, uninspired, and downright unoriginal.
Many Keeping Up With The Kardashians fans have trashed Kylie Jenner's latest Kylie Cosmetics ad campaign, calling it both uncreative and boring. It is understandable since most of the pictures Kylie posted are nothing but pictures of herself. Kylie is focused in the latest picture, and her lip liner is shown on the far right. Many fans couldn't spot the product at first glance and called out Kylie for always trying to be the center of attention.
Related: KUWTK: Travis Barker & Kourtney Kardashian's Cute Video Called 'Creepy'
Over the years, the KUWTK fans have mocked Kylie by pointing out that her product feels like an afterthought and by making fun of her poses. Some people also asked her to change her marketing team, claiming that they've been lately coming up with repetitive ideas. Such criticism can negatively impact Kylie Cosmetics's relaunch and also influence Kylie's loyal customers.
The Awkward Car Pose
Kylie Jenner uploaded this picture with the caption, "It's the weekend."However, the shared photos are totally unrelated, and it was quite obvious. People ignored her camouflage outfit and instead talked about her poses and how many things don't look right in the pictures. One fan wrote (via Reddit), "I feel like her jaw is photoshopped ?! Something is so weird lol."Another one commented,"That last one she's making a face like she found an old sippy cup of milk Stormi left behind."A fan even pointed out the odd posture of the Keeping Up With The Kardashians celeb's left hand in the last picture. Someone else mentioned, "I'm so bored of her come knock me up eyes in every selfie. Girl you're already a baby mom by a guy you were dating for 2 months. "
The Back Pain Pose
Kylie's stiff poses continue with this other post. Tea KUWTK star captioned the picture as "living room vibes, "but the living room isn't even visible in the photos. Besides, she is standing in an empty space of her living room, which doesn't let fans know what kind of vibe space has. However, the most shocking piece in the picture is Kylie's odd pose. It seems like she is trying her best to look like a character from a back pain ointment commercial.
The Unnatural Pose
Sometimes, it is really hard to imagine that these pictures are coming from a fashion and makeup influencer who has allegedly become a billionaire. The images are captioned as, "In her own world, "but the only world that is visible to the fans is the one with awkward poses and no interest. In the first photo, she's holding a side of the door for some reason with her left arm bent enough to show her curves off. picture clearly looks very unnatural. Some of the fans consider her photos to be "literally embarrassing."The second picture is riddled with motion blur, and Kylie Jenner's face is cropped.
Related: Khloé Kardashian Mocks The Jenner Sisters For Not Having To Hit The Gym
The Cringe Pose
Some of these pictures are an example of how Kylie tries so hard to look original. But her neck bending in pictures never seems natural or fascinating. Some fans even consider her copying the singer Alexa Demie. A fan said (via Reddit), "The poses, the hairstyles, the makeup, even those dead eyes. I think sometimes Kylie tries to imitate Alexa's vibe but it feels kinda forced. "
Someone else chimed in, "Why does she only keep showing her boobs and butt I meannnn. Soooo funnyyy and soooo cringy."Well, it seems like Kylie needs to step up her posing game. Otherwise, she has started to become the laughing stock for many Keeping Up With The Kardashians fans.
Next: KUWTK: How Kylie Jenner & Her Sisters Look Without High Glam Makeup
Source: Kylie Jenner on Instagram, Reddit (1), Reddit (2)
90 Day Fiancé: Angela Flaunts Glamorous Look & Dance Moves On TikTok
About The Author