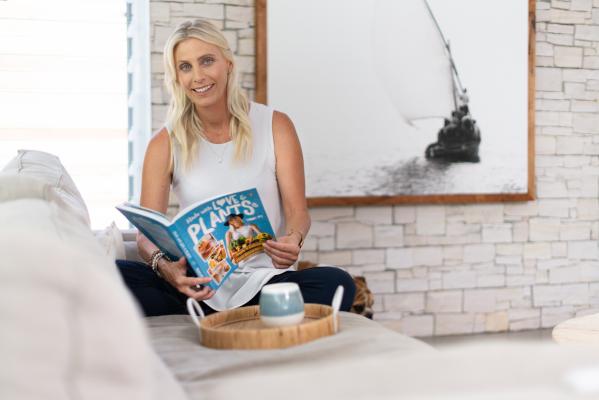 Noosa businesswoman Tammy Fry, one of the women behind the global plant-based food business, The Fry Family Food Co, is on a mission to bring simple and delicious plant-based recipes at every kitchen table in Australia with the launch of its new book
Born in South Africa, a country known for its high production and consumption of meat, Tammy grew up around animals, and it was her love for them that inspired her to live a plant-based lifestyle.
She now lives by the philosophy of encouraging others to adopt a meatless diet and help ensure a world for future generations.
"Made with Love & Plants was written to encourage more people to embrace a milder, more ethical way of eating, while presenting the wide variety of delicious and healthy meals that can be prepared without using animal protein," said Tammy.
"You don't have to be a strict vegan to enjoy plant-based foods. The beauty of this one is that it is suitable for any diet, and I know a lot of people who have taken a gentler turn to their family favorite dishes by replacing meat with an equally satisfying plant-based alternative. .
"It is important for me to show Australian families that by simply choosing to put a plant-based meal on the table, they are helping to change the world."
In 2019, Tammy was named one of Eight Women Changing the World for Animals Through Food by Female First UK.
Tammy is not only a pioneer of the plant-based life, but she's also an accomplished athlete, plant-based nutrition expert, self-defense coach, speaker and mother of two boys.
"As a mom, I know how difficult it can be to get kids to eat their vegetables, let alone a whole plant-based meal," Tammy said.
"That's why almost all of the products we make as part of the Fry Family Food Co range are made for ourselves first – that way we know they are delicious, even for children.
"And that's how I approached my cookbook – taste is at the heart of every recipe. I appreciate what our bodies need in order to be fed properly, which is why sharing my knowledge and helping to shape Australian families' understanding of herbal life is so important.
Made with Love & Plants is packed with over 75 delicious, easy-to-make recipes, including gluten-free, plant-based, and gut-healthy recipes for every meal, plus a range of homemade edible gifts.
The book is available on Amazon, Dymocks, and Booktopia.
To learn more about Tammy Fry and the Fry Family Food Co, visit fryfamilyfood.com/au/