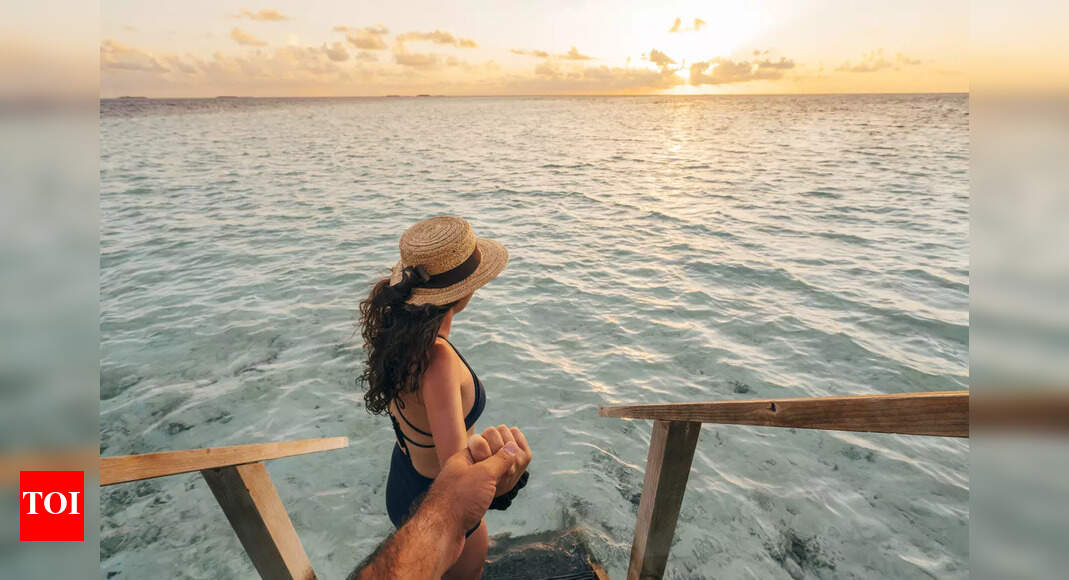 The beach appears to be the perfect destination for honeymooners to celebrate their wedding. So it's normal that you feel ready and comfortable in your own skin when enjoying your time on the sand. While all the preparations should be in order for the wedding, it is best to be prepared for your honeymoon in advance as well so that you don't stress too much and forget something you might need! Luckily, we've got your back and curated a list of products for various body parts that you might want while getting your beach body ready so you can take the discomfort out of any outfit you choose for the beach, Courtesy of Harry Sehrawat, Co-Founder, Sanfe.

For your armpit care
Brightening serum – For your confidence! A brightening serum reduces pigmentation, naturally brightens, hydrates the skin and maintains pH balance. He's the summer friend you've been waiting for. It helps fight skin problems, gives you clearer, flawless skin, and fights bacteria that interfere with your skin's natural pH.
Anti-Perspirant Deodorant / Cream – It's time to say goodbye to the irritating smell that never leaves you. Choose a deodorant or an anti-perspirant cream that will leave you fresh with a long-lasting scent. It helps prevent the growth of any type of bacteria and the formulation helps to naturally lighten your skin. Be ready to flaunt your armpits without any hesitation.
For your breast care


Moisturizing Breast Lotion – Manifest the inner glow. Give your breasts the extra care they need. Your breasts need the same attention as other parts of your body. A specialized moisturizing breast lotion helps control oil, hydrate and hydrate the skin to keep you feeling clean and confident all day long.
Roll on – Lavender Oil / Rosehip Oil – Reduce Stress Like a Boss! Releasing stress has never been easier! An essential oil roll-on can reduce stress and impressions caused by underwire bras around the chest and shoulders.
For your back and your butt


From sunscreens to water-repellent mascaras, you'll be ready for the sun with any of these products, which should find a permanent place in your beach bag to keep your face, skin, and hair protected and healthy. Remember to save the products for your back and butt too and be ready to flaunt!
Buttock Cream – A specific back cream can nourish and smooth hard skin for an even look! Opt for a light, non-sticky formula that the skin absorbs for natural suppleness.

Acne Lotion – Whether it's back and butt acne, rashes, or crusty skin, an acne lotion could be a solution to all of your skin problems. It eliminates acne on the buttocks, reduces the excessive production of sebum, gives a clear and even complexion. It also treats crusty skin and bumps caused by razors.
Toning Oil – Use one regularly to fade scars, stretch marks, dark spots, firm and firm the skin while giving it a healthy lift. A toning oil helps firm sagging skin and restores tone to the buttocks. It also nourishes and tones the skin of the back and buttocks.
So prepare a checklist and have the best honeymoon ever!