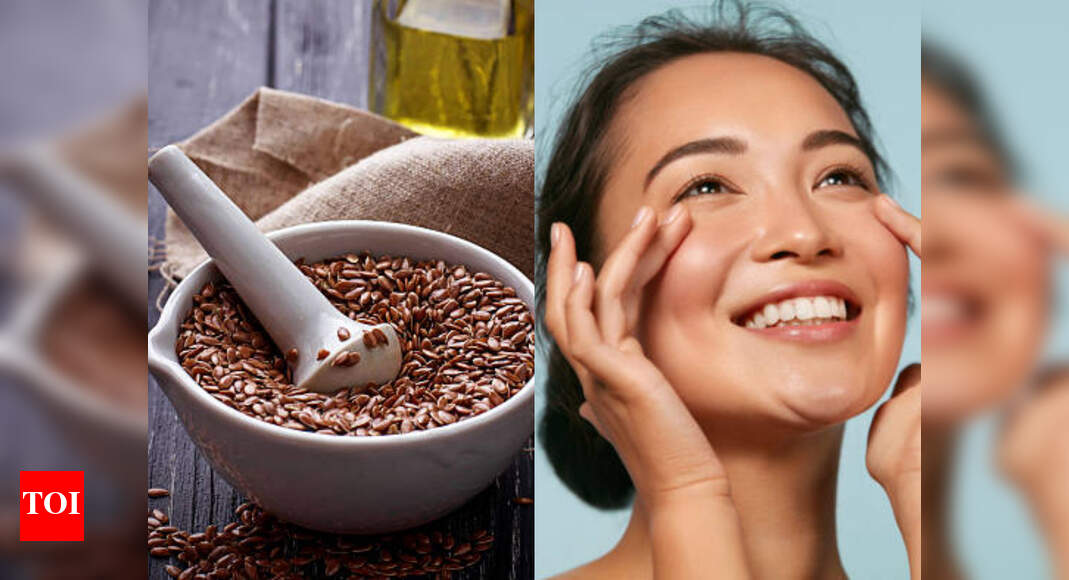 Flax seeds are not only amazing for your body but also for your skin. They contain lignans and antioxidants which help firm the skin and prevent sagging skin. They also contain fatty acids which keep your skin nourished, hydrated and hydrated. Flax seeds are one of the superfoods and are called the 'rejuvenating life' seeds because they help provide nutrients to our body both from the inside and the outside.
Do you really want to know the effective beauty tips of these miraculous flax seeds? Well swipe up and check it out for yourself. Adjust it with these quick and easy flaxseed tips.

DIY Beauty Benefits and Flaxseed Tips

1. Flaxseed gel
-Take 2 cups of water and add ½ bowl of flax seeds. Over medium heat, cook and boil and continue to stir the mixture with a wooden spoon.
-Turn off the heat when a frosty white gel-like liquid emerges and allow it to cool for 20 to 30 minutes. Use a fine cotton cloth to squeeze the gel out of the flaxseed mixture and store it in an airtight container. You can easily store this gel for up to 1 month in your refrigerator and use it whenever your skin is dull and dehydrated.
-Just apply this gel all over your face using a cotton ball and rinse off with cold water after 30 minutes and your skin will be rejuvenated.
2. Packet of flax seeds

-This natural collagen booster pack will not only help your skin fight fine lines and wrinkles, but it will also make your skin supple and glowing.
-Take 1 tablespoon of flax seeds and add it to 1 cup of water. Let the flax seeds spread out in the water overnight and in the morning you can have your anti aging pack.
-Add 1 tbsp of rice flour, 1 tbsp of honey and ½ tbsp of olive oil or just add a vitamin E capsule as an alternative in the flaxseed mixture.
-Mix everything together and pour the mixture into a grinder for a smooth consistency. Apply a thick layer of this face mask using your hands all over your face and leave it on for 30 minutes. Wash it off with cold water and practice this trick every night for wrinkle-free skin.
3. Flaxseed hair mask
-Follow the recipe to prepare the flaxseed gel, then add a few more ingredients for healthy, shiny and silky hair.
-Take ¼ cup of flax seed gel and add 2 tablespoons of warm coconut oil and a few drops of your favorite essential oil and your hair mask is ready for action.
-Apply this mask to your roots and ends for 1 to 2 hours and massage it thoroughly all over your head. When the wait is over, rinse it off with a mild shampoo and conditioner so that no oil / product buildup remains. This hair mask will help you keep your hair soft and shiny and will also protect it from unwanted frizz and hair loss.