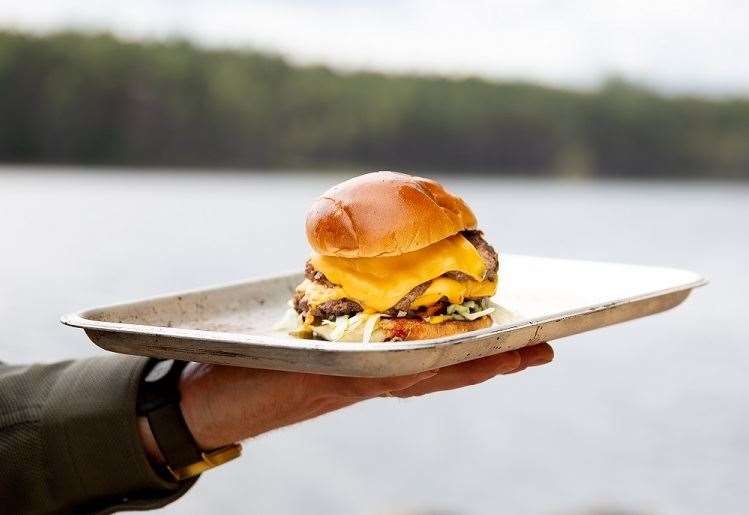 To celebrate the recent Picking Fortnight, Make It Scotch shared this recipe which features ingredients picked from various locations in the Scottish Highlands by Ardgay-born Andy Waugh, an avid picker and co-founder of Mac & Wild and Sixes restaurants. recently launched.
Andy explained: "Mushrooms are abundant in Scotland and there are a few that are easy to get to know. I grew up waiting for chanterelles to be in season and I always look forward to going out with the family to pick enough for dinner! "
Ingredients (for two people)
250g button mushrooms, cleaned (can be replaced by button mushrooms)
1 small onion, diced
1 clove of garlic
200g of milk
3 stalks of thyme leaves, picked
2 hamburger buns
1 teaspoon of rowan jelly (can be substituted with redcurrant jelly)
2 teaspoons of French mustard
Pickle slices
4 tablespoons thinly sliced ​​iceberg lettuce
4 100 g IGP Scottish beef patties
2tbsp caramelized onion
4 slices of American burger
Method
In a small saucepan over medium heat, brown the mushrooms in 25 g unsalted butter or oil for two minutes. Remove eight mushrooms and set aside for the burger.
Add garlic and onion until tender and translucent (about five minutes).
Before the onions turn brown, add the milk and thyme leaves and reduce by half.
Pass the sauce through a sieve. Mix the onion mixture with the mushrooms and slowly add the milk until you get a nice custard-like consistency. Season well.
Cut the bread in half and toast both sides.
Spread half a teaspoon of jelly on the base followed by mustard, pickles and iceberg lettuce.
Place a large spoonful (two tablespoons) of the mushroom puree in the middle of the lettuce and add four of the sautéed chanterelles to each burger.
Crush the pancakes in a hot pan in a little oil and season.
Turn them over and place the caramelized onions on one of the patties and top each with two slices of cheese.
Place one patty on top of the other (I like to leave the onion on the bottom for some reason) and the bun on top.
Now, bell the cheese burger tower!
Pour 30 ml of water into the saucepan and cover the meat / cheese / bread tower with a tight-fitting lid or metal bowl.
Leave it for 30 seconds then carefully place it on top of the base.
Let sit for a few minutes for all the flavors to blend and enjoy this messy beauty!
---
Do you want to respond to this article? If yes, click here submit your thoughts and they can be published in print.
---