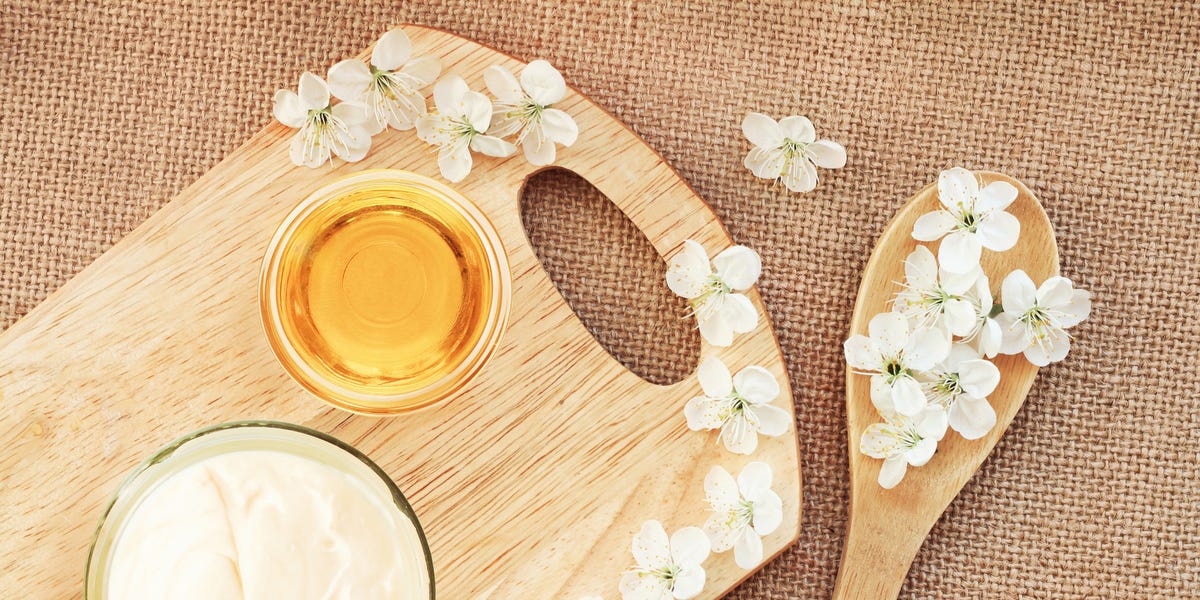 Do you sometimes suffer from acne? Well, raise your hand if you've done any of the following: exfoliate until your skin is red and itchy, avoid chocolate or cheese because your mom told you it would cause a rash, have popped your pimples (even though you know you shouldn't). I want you to know there is a better way, and it starts in your kitchen.
Topical products like salicylic acid creams, retinol overnight treatments, and benzoyl peroxide cleansers can be very effective if used regularly, but you can also prepare an acne mask with items that you can use. you might have in the house. "Ingredients like yogurt, which is rich in lactic acid to gently exfoliate, and honey, a humectant that helps hydration, can be effective treatments," says certified esthetician Patricia Brown, regional spa trainer and trainer in certified hospitality for Sandals Resorts International. "It's easy and fun."
Brown shares his smart and simple recipe here. In addition to closet staples, her mask harnesses the power of bentonite clay, a detoxifying and purifying ingredient used in many over-the-counter products. Will this weekly treatment completely replace your other topical acne products? Absolutely not, but it can be used with them to boost your routine. Brown recommends cleaning first, exfoliating with a peelable pad or toner, applying his mask and finally moisturizing. Oh, and test a patch on an inconspicuous area before smearing it all over.
And the best part: you can adjust the recipe according to your skin type. A few drops of carefully chosen essential oils and this mask is suitable for oily and combination skin as well as for sensitive skin.
Here's how to make your own acne mask at home.
Clear & Luminous Exfoliating Mask
Ingredients:
¼ cup plain Greek yogurt
1 teaspoon of bentonite clay powder
1 teaspoon of honey
1 teaspoon of powdered calendula flowers
Instructions:
1. Combine all ingredients in a small, non-metallic bowl. Mix well with a non-metallic spoon.
2. Apply to your face in circular motions. Leave on the skin for 10 to 15 minutes.
3. Rinse off with lukewarm water. Pat to dry.
For oily / combination skin
Add two drops of tea tree oil and two drops of lemon myrtle essential oil. "The tea tree is antibacterial and antifungal, and the lemon myrtle shrinks clogged pores and helps control sebum production," says Brown.
For red or inflamed skin
Complete the main recipe with two drops of rose geranium essential oil and two drops of lavender essential oil, which work synergistically to "balance, improve circulation and calm a weakened complexion," says Brown.
For normal or aging skin
Two to four drops of frankincense essential oil will help rejuvenate the skin and strengthen its defenses against environmental aggressions.
This content is created and maintained by a third party, and imported to this page to help users provide their email addresses. You may be able to find more information about this and other similar content on piano.io